Top 10 Most Hi-Tech Cars In The World. The world of auto is changing. Cars are no longer just about the top-notch mechanics under the hood. Buyers look for extra features that go beyond the conventional air conditioning and audio players. Buyers, for example, now prefer car audio system that allows them to make hands free call.
Some leading auto manufacturers in the world have gone beyond these conventional features to make complete hi-tech cars. Don't be surprised if car makers hire leading executives from tech industry to drive the development. Tesla Motors, for example, hired an Apple engineer recently.
Let's look at cars that are leading the way with innovative features.
Top 10 Most Hi-Tech Cars In The World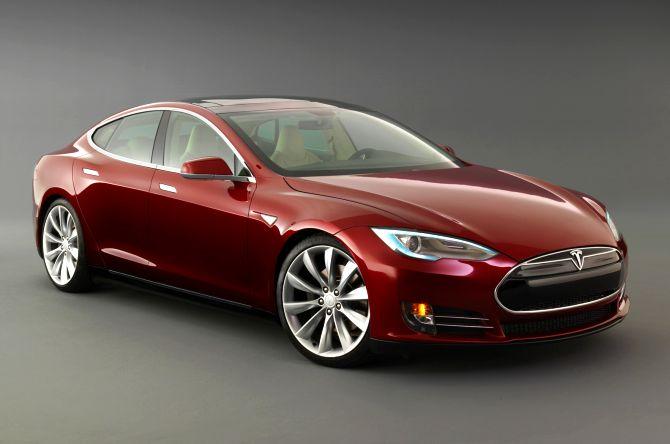 Tesla Model S
The Tesla Model S is an electric car developed and manufactured by Tesla Motors. Reviewers are raving about the car. Consumer Reports said that is the best car it has ever tested. Several magazines have chosen it as the 'Car of the Year'.
Apart from innovative engineering and gorgeous looks, the car comes loaded with gadgets.
The car's primary screen gives out information on speed, power usage, battery, and estimated range.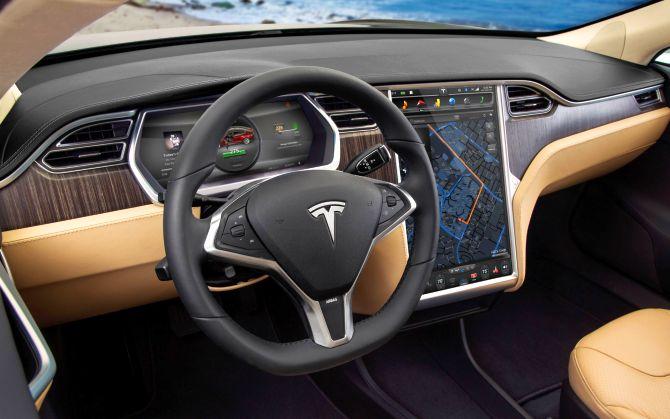 Tesla Model S
It also has a huge 17-inch infotainment touch screen panel that informs about charging, drivers profile, software version, apps, and energy.
The driver can control the entire car through the panel, including doors and climate controls.
According to Wikipedia, the instrument cluster and the centre infotainment panel are driven by a separate NVIDIA Tegra 3D Visual Computing Module (VCM).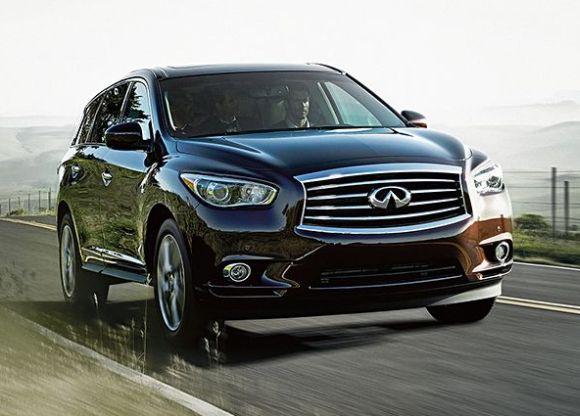 Infiniti JX35
Now called as the Infiniti QX60, this is a mid-size luxury SUV, which can accommodate seven passengers.
The car features technology called Infiniti Connection, that combines security, service, and infotainment.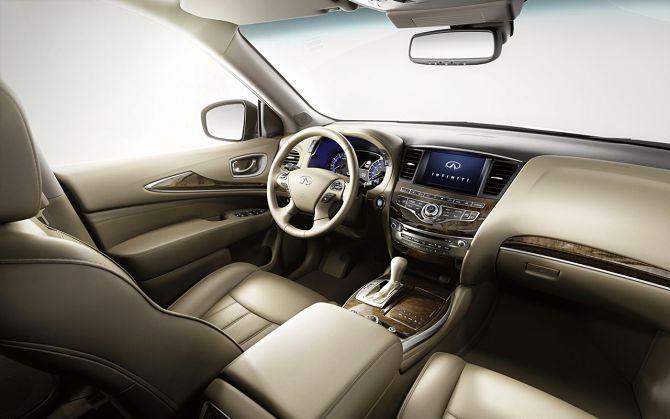 Infiniti JX35
On the car's dual-touchscreen infotainment system, the owner can access everything from Facebook updates to music.
Some of the services available include automatic collision notification, stolen vehicle reporting, alarm notification, the user can sync Google Calendar for reminders, remote door lock/unlock and maintenance alert.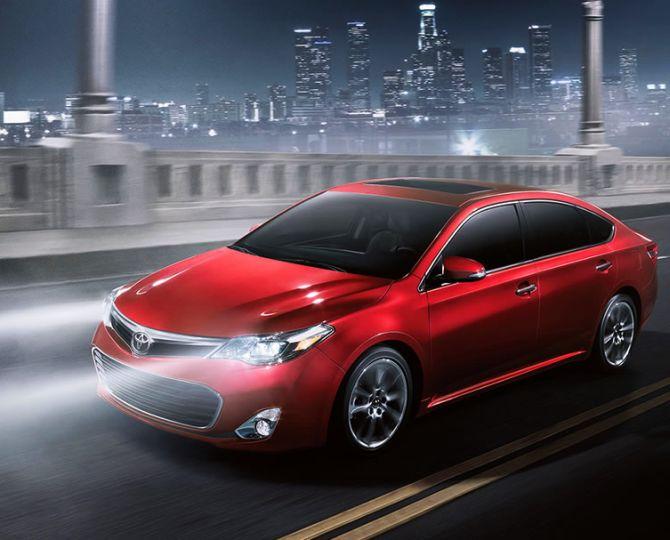 Toyota Avalon
Toyota Avalon is a full-size car that is in its fourth generation and also has a hybrid variant.
The car comes packed with Entune App Suite that let's user access apps and in-car data services.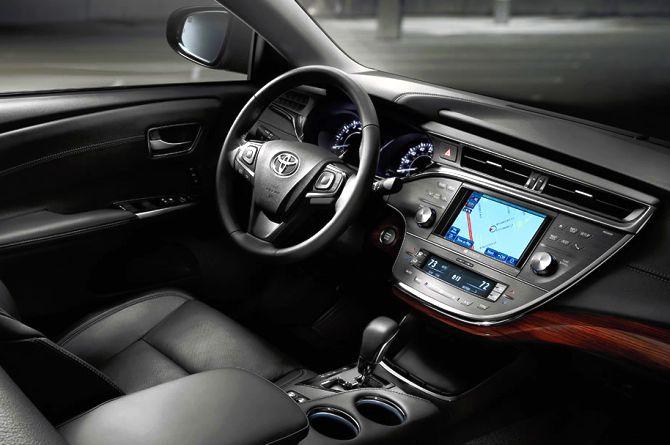 Toyota Avalon
These services are delivered via most smartphones using hands-free Bluetooth and a cellular data connection.
Some of the services include stocks, weather, traffic, fuel prices, and sports. You can also do your local search using Bing and access Google Maps for navigation.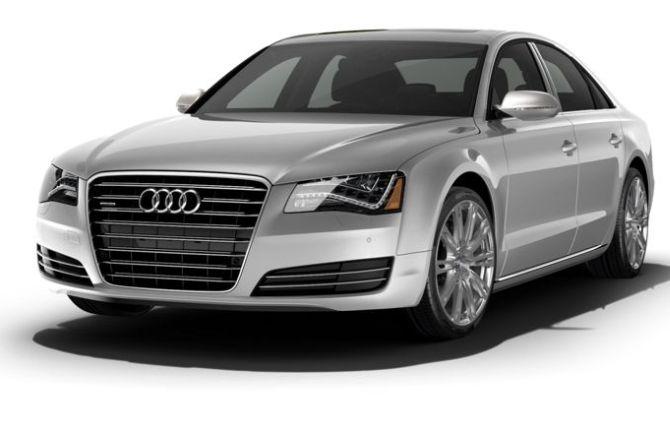 Audi A8
The car is filled with technology. The car's best feature is Audi Connect that offers Wi-Fi connectivity for up to eight passenger devices and Google Earth 3D satellite imagery.
The passenger can also use Google Local Search to find destinations using voice or text search.
The owner merely need a data-capable SIM card for al these services.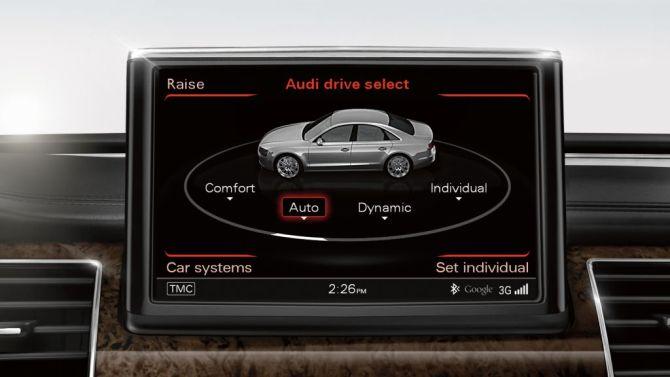 Audi A8
"Communication with the Internet takes place through the rooftop antenna of the Audi A8 via the car's own UMTS module. This enables utmost connection stability with outstanding reception quality," according to Audi's press note.
Audi Connect also has online services that let's you check the weather, gas prices, and travel information.
There are other features such as the multimedia interface has handwriting-recognition, it has satellite radio, and cruise control.
Click NEXT to read more…
---
10 most hi-tech cars in the world
October 30, 2013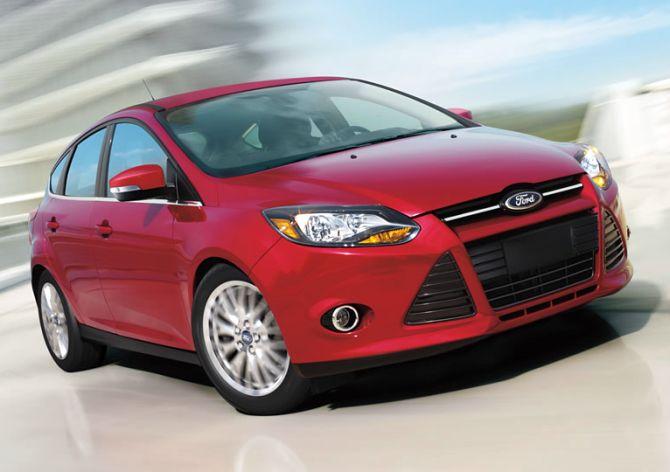 Ford Focus Electric
The Ford Focus Electric is a 5-door hatchback electric car. Apart from a good mileage and commendable engineering, the car comes packed with a whole host of tech features.
First is the MyFord mobile app, which lets the owner monitor and schedule the charging of the vehicle. It can also help to find the Find the nearest charging stations.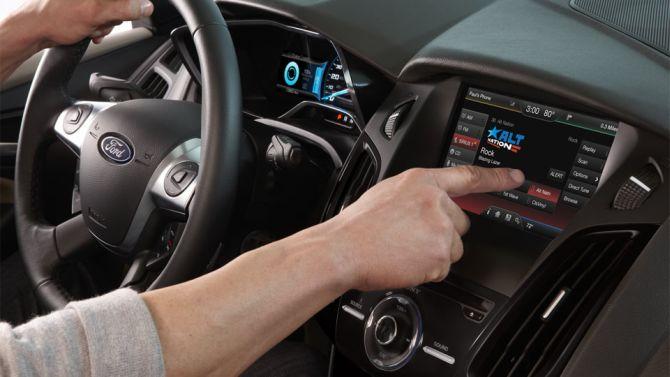 Ford Focus Electric
The vehicle is also equipped with Ford Sync – an integrated in-vehicle communications and entertainment system. At the basic level, the module let's you make hands free phone calls and control music.
The system also recognises voice commands such 'vehicle health report" and 'weather'. It can also read out SMSes. It has a feature, which can make a call to a helpline number and send the GPS coordinates in case of an accident.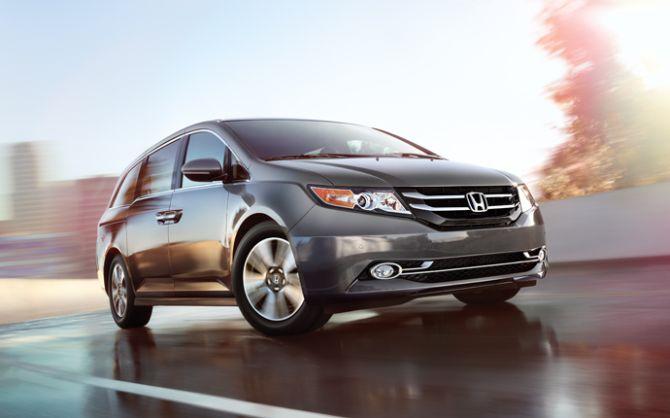 Honda Odyssey
Honda Odyssey is a Minivan, which is in its fourth generation now. The best tech feature of the car is the 16.2 ultra-wide rear entertainment system with an HDMI port.
This means you can connect multiple devices to it such as movie players and gaming console to enjoy the long drives.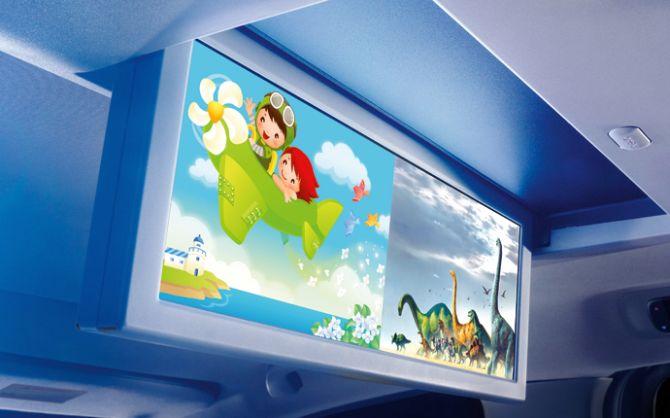 Honda Odyssey
The screen can also be split in two to watch two programmes side-by-side.
It also has a voice-controlled satellite GPS and DVD navigation system with XM NavTraffic.
Other tech features include voice commands to play music from hard drive or iPod and blind spot information system that assists the driver by helping detect vehicles in the car's blind spot.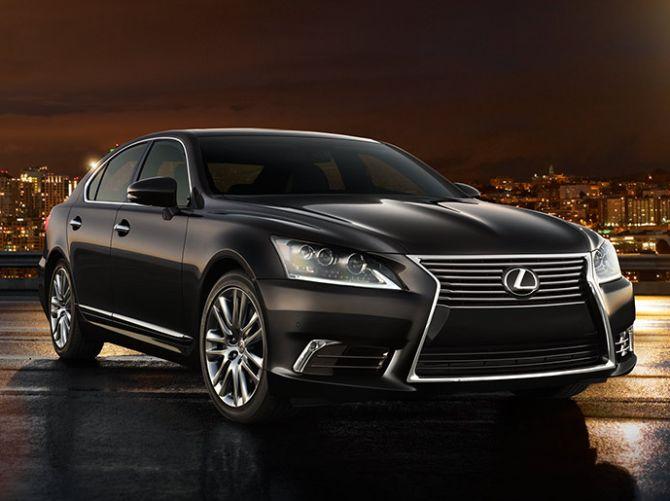 Lexus LS 460
The Lexus LS is the flagship luxury sedan of Lexus, the luxury division of Toyota. It is currently in its fourth generation.
For integrated in-vehicle communications and entertainment system, it features a technology called Enform.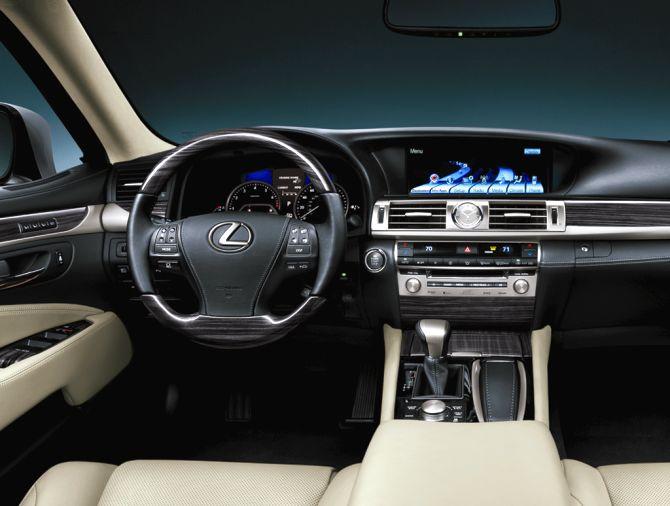 Lexus LS 460
It integrates popular mobile app such as Facebook Places, Bing for search, a sports app and an app on stocks.
The owner also can called for emergency services at the press of a button. And, access real-time traffic and weather information. All these can be accessed by voice commands, too.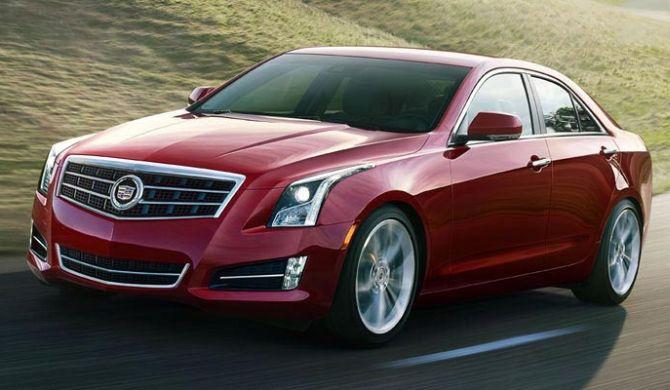 Cadillac ATS
The Cadillac ATS is a luxury sedan by General Motors that started selling in 2012. It comes equipped with Cadillac User Experience, which brings the intuitive control of smartphones and tablets safely to the road on an 8-inch touchscreen.
Its 3-D GPS navigation system has map-integrated weather reports. It can accesses contacts and songs on the owner's smartphone. And, also had apps to make your life convenient.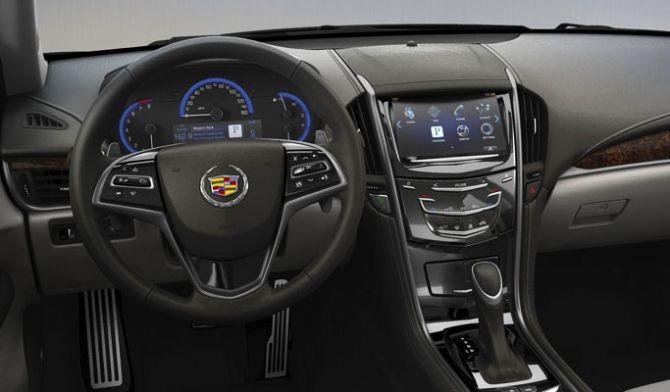 Cadillac ATS
It even let's you programme the home screen to keep the driver's favourites on the main screen.
CUE also features Natural Voice Recognition, allowing to place phone calls, play music and locate destinations.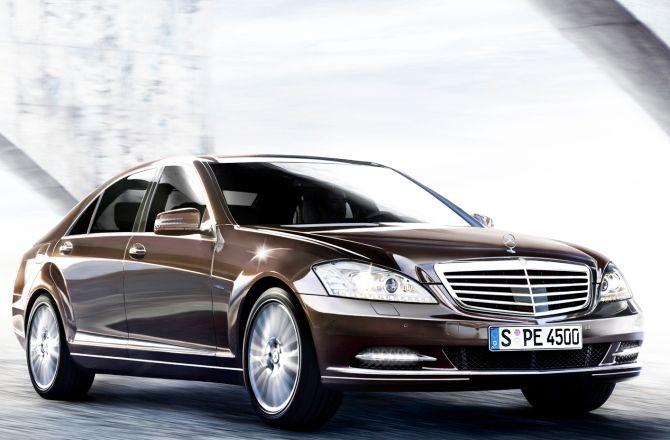 Mercedes-Benz S Class
The Mercedes-Benz S-Class is a series of luxury sedans that has served as the flagship model for the company for over fifty.
Usually, Mercedes first debut its innovation in S Class and then other company cars get the technology.
One of the best feature of S Class is Splitview, which uses an innovative display technology to allow the driver and front passenger to view a different picture on a single monitor.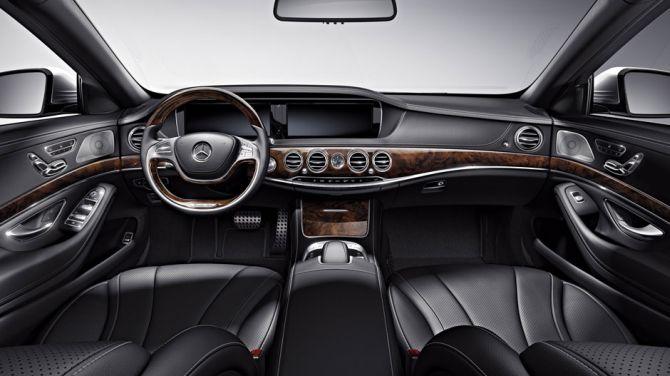 Mercedes-Benz S Class
While the driver can view maps, for example, the front passenger can put together their own personal programme of entertainment.
Position at the centre console, the car also features COMAND multimedia system, which displays all vehicle-related information, offer Bluetooth connectivity for devices, TMC tuner and traffic information decoder, maps and much more.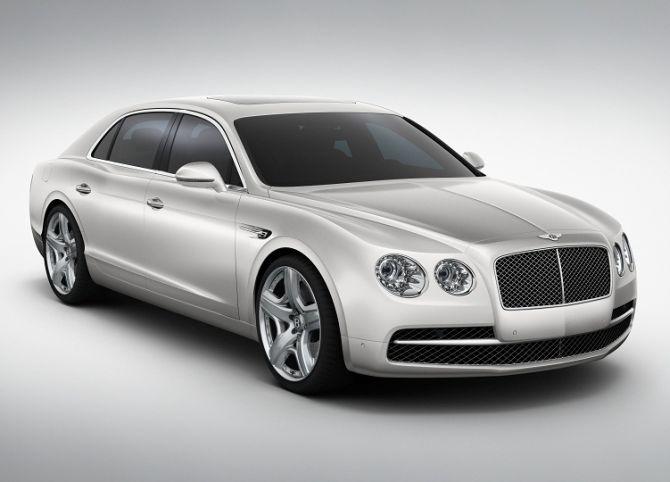 Bentley Flying Spur
The touchscreen front seat infotainment system of Bentley Spur allows both driver and front passenger to operate the navigation system and adjust the audio, telephone, ride and comfort settings.
It also comes with Wi-Fi hub that provides internet access for tablets, laptops and phones.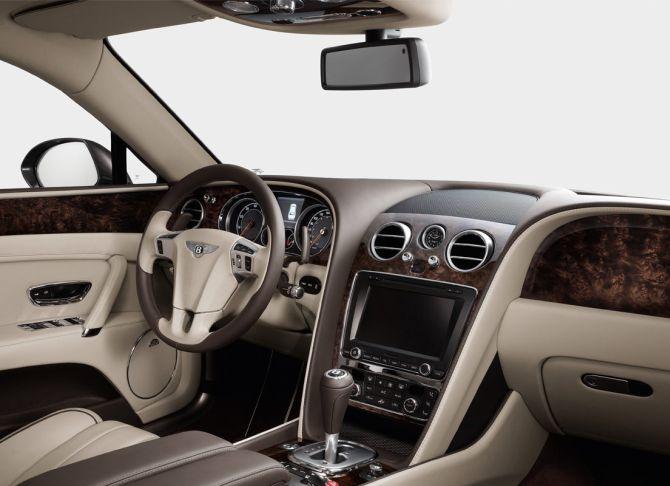 Bentley Flying Spur
With its 64 GB internal hard drive, it provides enough room to share practically anything that can be stored on a modern-day digital device.
In the console in the back, lies a detachable, touch screen remote. Passengers can adjust the climate settings, seat heating and ventilation, radio and navigation system and multimedia features.How is it ? Something missing ?